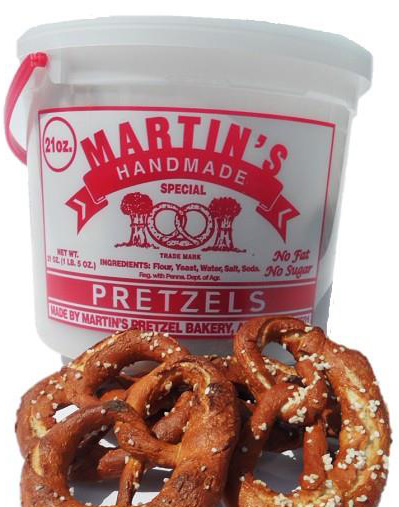 Martin's Hard Pretzels
You have just entered a bakery where everything gets turned into a twist!
Hard Pretzels made by hand! Taste the unique homemade flavor not found in machine-made pretzels. Martin's Pretzel Bakery is nestled in Lancaster County, PA, home of the Pennsylvania Dutch known as Amish Country. This is an area where pretzels were first introduced in North America back in the 19th century. Today the tradition continues at Martin's Pretzel Bakery, with hard pretzel recipes of old, still rolled and twisted by hand.