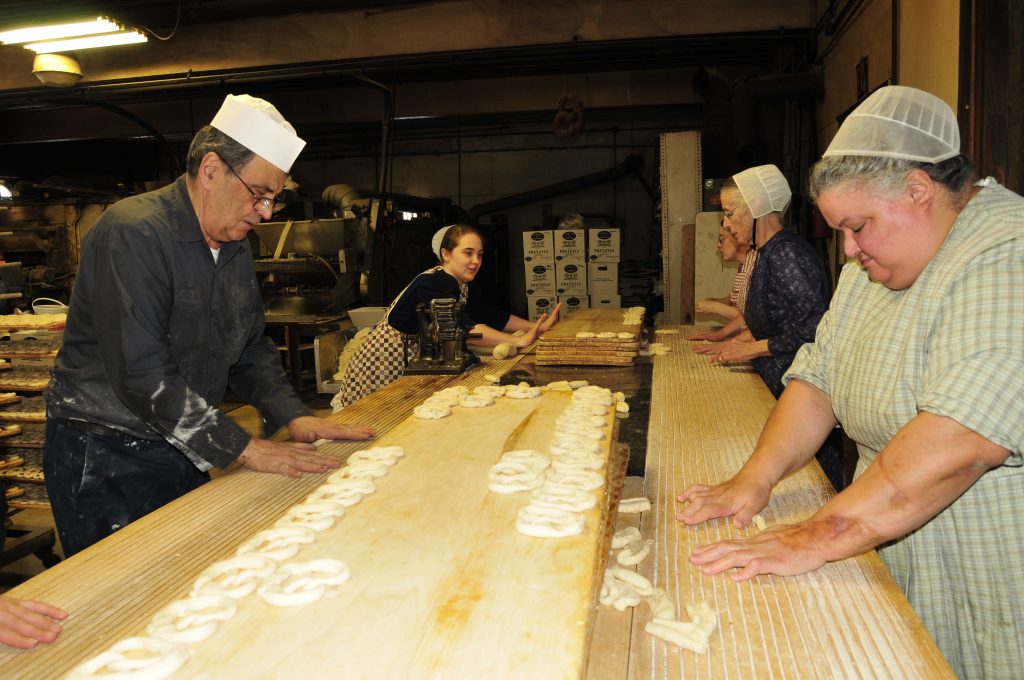 Featured in the Washington Post
Taking a tasty tour of pretzel bakeries in Lancaster and York, Pa.
The women who work at the twisting table at Martin's Pretzel Bakery in Akron, Pa., can twist about 10 pretzels a minute, producing more than 1,200 pounds of the salted snack a day.
---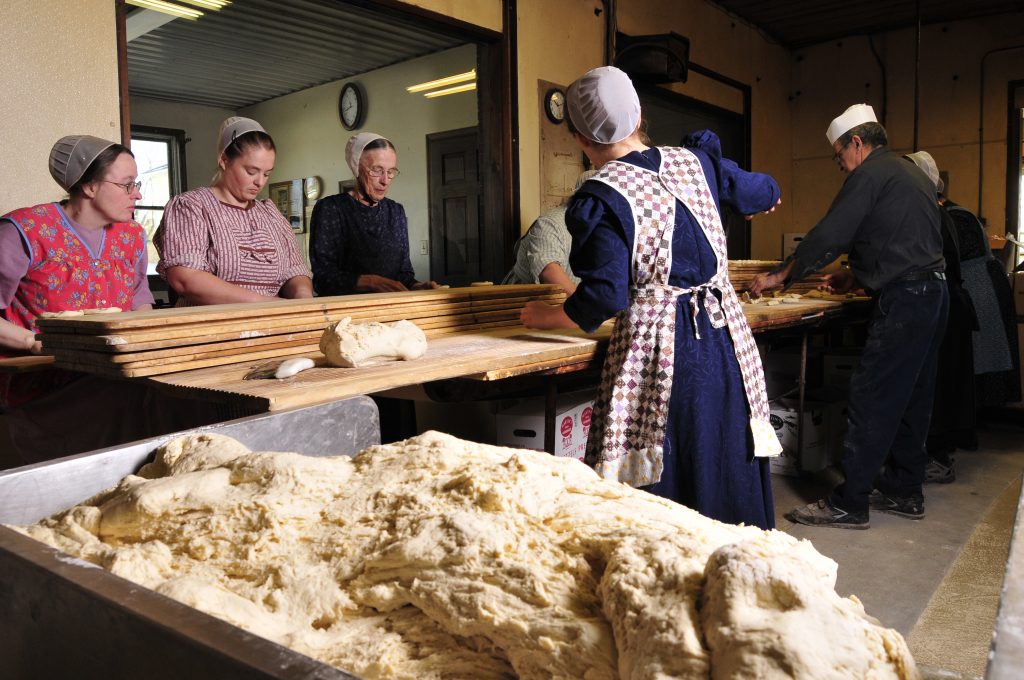 As seen in "CBS" Morning Show"
Do The Twist; The Pretzel Twist!
A few miles away, at Martin's Bakery, owned and staffed by Mennonites, time does have a way of standing still. Around here, hard pretzels are still hand-twisted. And if you think it looks easy – it's not. Dough breaks! So, never underestimate those little miracles of dough.